Technical data
Model and parameter
ZXB-3000
ZXB-2500
ZXB-2000
ZXB-1500
ZXB-1000
ZXB-500
usable capacity (m³)
19.1
11.2
5.46
2.2
0.58
0.124
impeller
700
650
550
400
240
150
210
280
230
320
530
1000
Electric motor
Y225S-8
180L-6
Y160M-6
132M-6
Y132S-6
Y100L-4
18.5
15
7.5
5.5
3
1.5
Trough body size
Ф3000
Ф2500
Ф2000
Ф1500
Ф1000
Ф500
3000
2500
2000
1500
1000
750
Outside measurement
3610
3028
2380
1750
1130
670
3266
2640
2162
1642
1130
351
4326
3543
2846
2186
1491
1286
weight (t)
4.292
3.462
1.65
1.2
0.685
0.375
Note: Any change of ZXB Series Stirred Tank technical data shall not be advised additionally.
Features
This equipment is mainly consist of cell body, vertical axis, Cycle barrel transmission frame Motor and other components, through the vee belt to drive Vertical axis side pulley by electric motor, the bottom of the vertical axis Promote the impeller rotation, mixing the ore slurry to achieve the aim of well-distributed.
The product is suitable for 30% slurry, the solid composition of ore particle size ≤ 1mm.
Application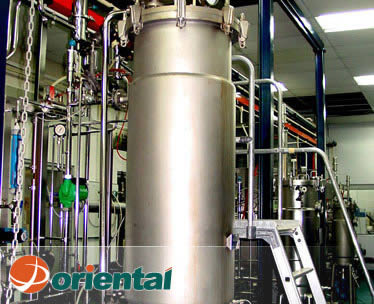 Inquiry Oriental: